We warmly celebrate the success of holychip Electronics as a student internship base of Shanghai Uni
On the morning of October 10th, the awarding ceremony of "Internship and Employment Base for College Students" and the school-enterprise symposium of Shanghai University were successfully held in the meeting room 409, Culture Club Building, Sydney Business School.
At the meeting, General Manager Zhang Bing of our company introduced the situation of the company, and said that in the future, we will actively carry out cooperation with the two schools. Relying on the resource advantages of the three parties, we will carry out school-enterprise cooperation, expand internship and employment channels, expand cooperation connotation, and achieve a win-win situation among enterprises, schools and students.
At the signing stage, General Manager Zhang Bing and section chief Hu Chunhua respectively signed the Agreement on Jointly Establishing internship and Employment Base for Graduates of Shanghai University on behalf of Shanghai Xinsheng Electronics Co., Ltd. and Shanghai University, and unveiled the "Internship and Employment Base for Undergraduates" of Shanghai University. On behalf of Shanghai University, Hu Chunhua, chief of the section, presented two picture biographies of The University of One Hundred Years and the President forever to our company.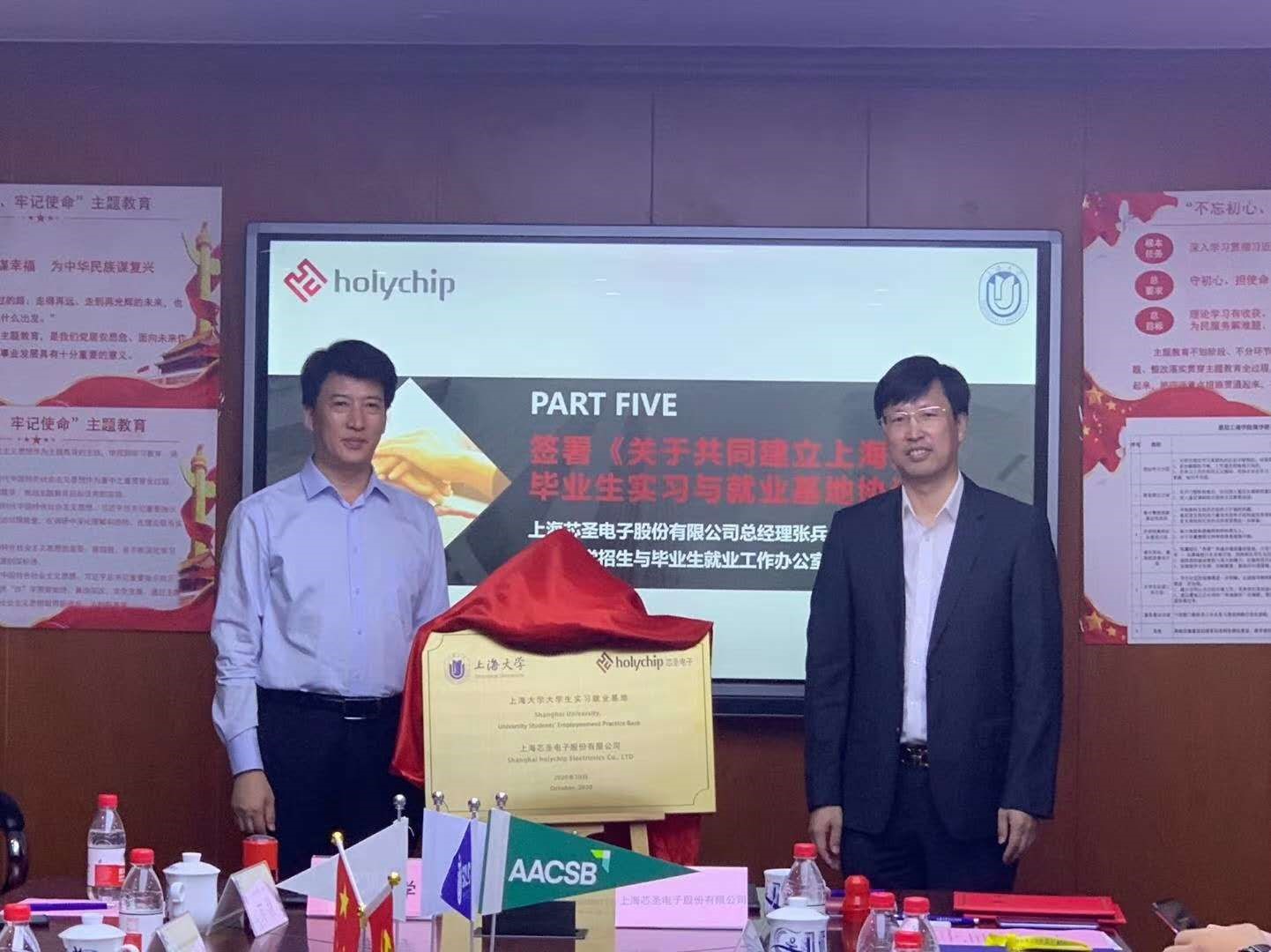 In the engagement process, Vice Dean Fang Hui conferred the letter of appointment to general manager Zhang Bing and Director Zhang Jindi, and Secretary Li Shuang awarded the letter of appointment to 2007 alumnus Ye Jiabin of Sydney Business School.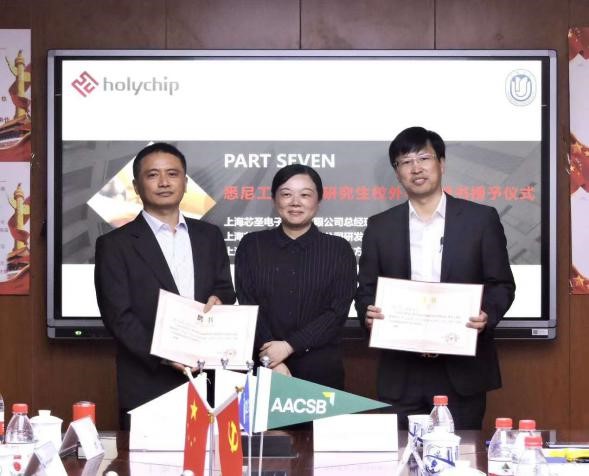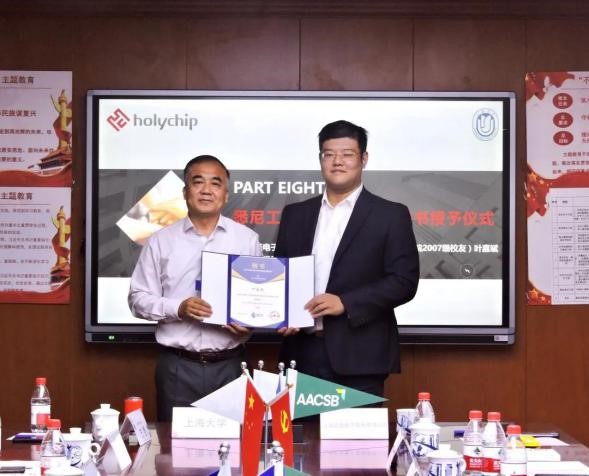 During the school-enterprise talks, the two sides carried out exchanges and discussions on personnel training, professional development, scientific research, internship and employment, social services and other aspects, and reached agreement on closer all-round cooperation among the three parties in the future.